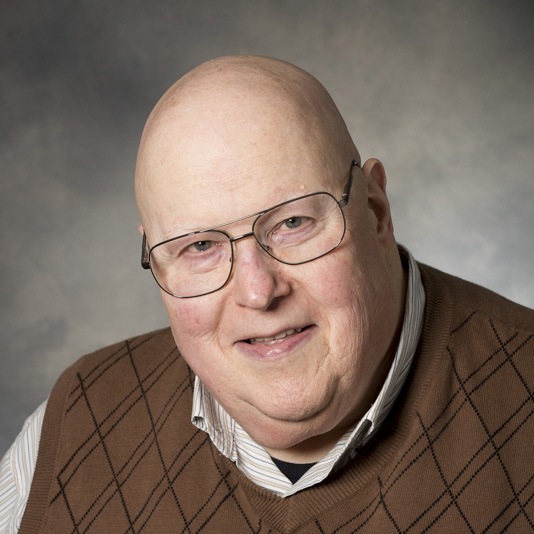 Ronald Frank
Associate Professor

E-mail: rfrank@pace.edu
School/College:
Seidenberg School of Computer Science and Information Systems
Department(s):
Information Technology West
Primary Location:
Goldstein Academic Center 325
Office Hours: (Spring 2016)
Tuesday, Thursday
(by Appointment Only)
2:30PM-5:00PM
Office Phone:
+1 (914) 773-3444
Secondary Location: Goldstein Academic Center 325
Education
DPS, Pace University, Information Systems - Westchester, White Plains, NY, US, 2002
Computing
MS, New York University, Courant Institute of Mathematical Science, New York, NY, US, 1964
Applied Mathematics
BA, Rutgers University, Camden, NJ, US, 1960
Mathematics
Scheduled Courses
Spring 2016:
No courses scheduled.
View All Courses Taught
CIS 101: Cmptrs & Environmental Science
CIS 101: Introduction to Computing
CIT 211: Intro to Computer Systems
CIT 221: Global Networking Technology
CIT 231: Web Authoring & Digital Media
CIT 312: Introduction to Programming l
CIT 344: Project Management
CIT 471: Information Tchnlgy Internship
CS 632: Directed Readings in CS
DCS 834: Data Commctn & Ntwrkng II
DCS 835: Data Communications III
DCS 860: Tpcs in Emrgng Cmptr Tchnlgs
DCS 891: Research Seminar I
DCS 891: Research Seminar IV
DCS 891: Research Seminar V
DCS 891: Research Seminar VI
DCS 990: Dissertation for DPS in Cmptng
DCS 991: Dssrttn for DPS in Cmptg II
IS 112: Computer Orgnztn and Prgmng
IS 223: Fundamentals of Programming
IS 241: Systems Analysis and Design
IS 351: Global Data Communications
IS 397: Project Management
IS 414: Operating Systems Concepts
IS 416: Distributed Computer Systems
IS 495: Information Systems Internship
IS 612: Objct Oriented Cncpts & Dvlpmt
IS 623: Info Sytems Design & Devlpmt
IS 690: Mobile Computing Technology
IT 610: Wb Dvlpmnt & Cntnt Mngmt Syst
Research Interests
Array Theory; Software Engineering; Educational Technology;
PROFESSIONAL MEMBERSHIPS
AAAS [Member]

Association for Computing Machinery (Life Member) [Member]

Association of Information Technology Professionals [Member]

Institute of Electrical and Electronics Engineers, Computer Society [Member]

Mathematical Association of America [Member]

NYC Chapter, Computer Systems Installation Management (SIG) [Chair]
Founding member of the NYC Chapter of the Computer Systems Installation Management
Publications
Frank, R. (2012, May 1). Regular Array Group Addition: A Worked Example.